The Last Dance | Episode 5 : Review | In Memory of Kobe Bryant
Street Sense, 3 years ago
0
4 min

read
635
ESPN's latest documentary, "The Last Dance", that focuses on Michael Jordan, the Chicago Bulls, and their 1978-98 season had a couple of new episodes come out today. After the last few episodes, which were on Phil Jackson, Dennis Rodman, and Scottie Pippen, the documentary finally brought our attention back to Michael Jordan.
This episode explores multiple storylines at the same time. The year is 1992. The Chicago Bulls MVP overcame all his rivals in the Barcelona Olympics, guaranteeing his spot in the hall of fame as one of the greatest basketball players ever. Then, at the 1998 All-Star game, Jordan dueled with the 19-year-old Kobe Bryant. Nobody had embodied the "Be Like Mike" ethos like he had. This was an interesting match. On the one hand, there is Michael Jordan, who is about to reach the peak of basketball achievements. On the other, there is Kobe Bryant, who represented the generation of kids who idolized Jordan.
Episode 5 brings us back to the present time, with an opening tribute to Kobe Bryant, who passed away in a helicopter crash, earlier this year in January. Kobe and Michael had a special relationship. At Kobe's eulogy, the public memorial held in February, Michael called him his younger brother, remembering conversations he had with Kobe about basketball, life, and his daughter. The interview Kobe had given for the Last Dance mirrored these emotions.
"He's like my big brother", Kobe said, explaining how he used to pick at Jordan's brain, asking about the signature turnaround jumper. "I truly hate having discussions about who would win one on one. What you get from me is from him. I don't get five championships without him. He guided me so much and gave me so much great advice."
This mutual respect, however took time to be built. In the 1998 All-Star Game, Jordan met Bryant, who was a teenage upstart. In this match, Jordan made sure to challenge Kobe. In the locker room, before the game, the footage shows Jordan mocking Kobe's single-minded offensive approach, and his 1997 streak of four airballs in a row, saying, "That little Laker boy is going to take everybody one on one…He doesn't let the game come to him. You want this ball again brother? You better rebound." However, it was clear that Michael respected Kobes initiative and the chance to put an overconfident, young challenger in his place. The two later became close friends, connected by their strategies, maniacal work ethic, and of course Nike.
Thanks to his agent, David Falk, Jordan signed lucrative deals with companies like Nike, McDonald's, Gatorade, and Wilson. Michael had no ideas to sign with Nike. He originally wanted to sign with Adidas and Converse but they were not able to strike a deal. Michael was reluctant to sign a Nike deal but his parents convinced him into it. The landmark "Air Jordan" silhouette grossed $126 million in the first year alone, leaving Nike's original plan of reaching $3 million in 4 years in the dust. Jordan quickly became a symbol for the African American youth for director Spike Lee, who later stared with Jordan in Nike ads too.
In the 1992 finals, Michael Jordan was introduced to the other leading shooter, Portland's Clyde Drexler. Jordan did not like hearing that he had an equal, or even a near equal. "Clyde was a threat; I'm not saying he wasn't a threat. But me being compared to him, I took offense to that. Based on where I was playing at the time, it wasn't even close. I attacked him every night." Jordan wanted to completely demolish his opposition and that is exactly what he did.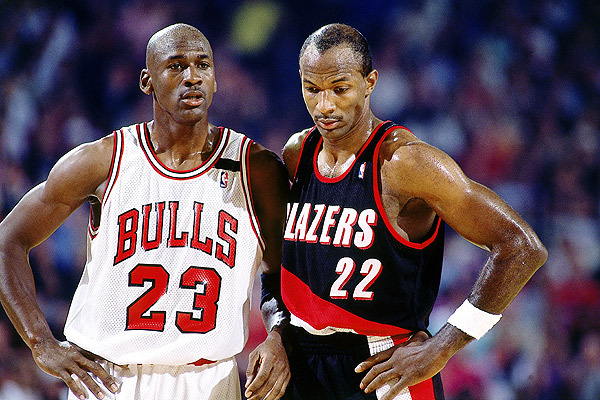 The Bulls won six games, but this was set in stone from the first half of the first match, where Jordan hit six three-pointers and shrugged at his own achievements. Their rivals never recovered, leaving Jordan to enjoy the smell of his victory, along with a few cigars in the locker room. Jordan pulled General Manage Jerry Krause's leg, by saying "You can't smoke it, it will stunt your growth." Jordan frequently made fun of Krause's physical appearance during this time.
Along with this, there were a couple of other issues too such as the pressure of being Michael Jordan because all the stadiums he went to sold out. He had to be at his A-game all the time.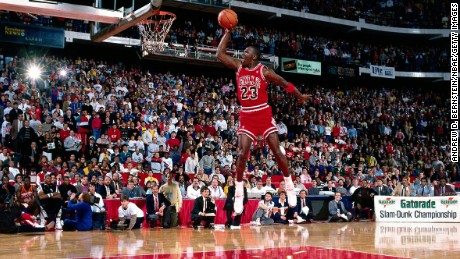 In this episode, we learn a lot about Michael Jordan and it is a good show of 'behind the scenes' of Jordan's career.
For more articles like this one follow Street Sense.
Related posts
Hype Ryno is set to Re-define Indian Sneaker Market as we know it
At a time when the sneaker game  is rapidly gaining popularity, and more and more resellers and collectors are becoming a part of this ecosystem, The lack of a proper Authentication system and resale forums have caused inconvenience to a lot of enthusiasts; but not…
Upcoming Yeezy Releases For 2022
As we step into 2022, the past year hasn't exactly been a cakewalk. The virus continues its presence with habitual lockdowns and strict norms all over the country. Despite this, the sneaker culture slowly but surely experienced a good number of new collaborations, album releases,…