Michael Jordan with a Mystery Sneaker in " The Last Dance "
Street Sense, 2 years ago
0
1 min

read
496
From the minute "The Last Dance", the Netflix documentary on the Chicago Bulls and Michael Jordan released on Monday, the 20th of April 2020, fans, and sneakerheads have been obsessed with it. As expected, we got to see a lot of vintage shoes including a lot of Air Jordans.
One of these vintage sneakers were seen in the second episode, from the 1985-86 NBA season, where we see Jordan's broken foot in a cast, and a mysterious pair on his other foot. Thanks to twitter user @MJO23DAN, the pair has been positively identified as the Nike Air Enterprise, a tennis shoe, which released in 1985, and had been tucked away and forgotten after its release.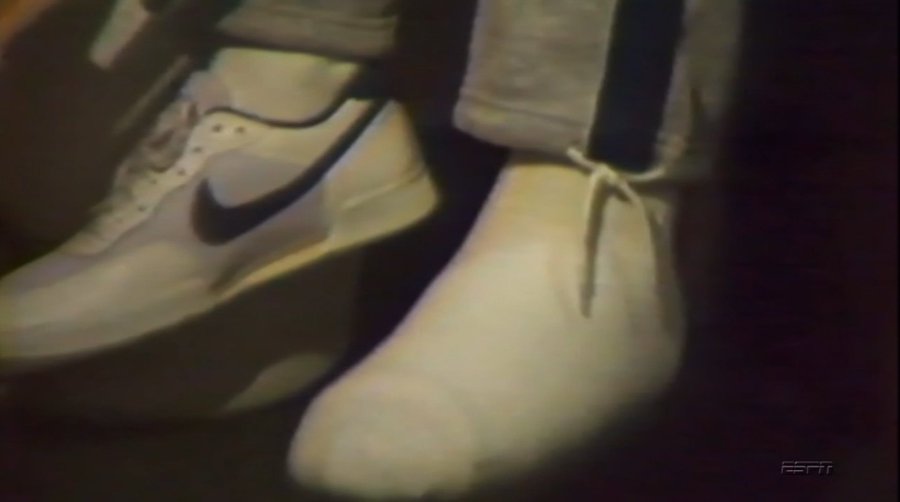 Just recently, in February this year, Nike and Jordan brand released two of these vintage sneakers, the Air Jordan 1 New beginnings, and the Nike Air Ship, both of which were worn by Michael Jordan during his rookie career, and are now reselling for around $1500 depending on your size.
The next two episodes of The Last Dance will release this coming Monday.
For more articled on the Last Dance, follow Street Sense.
Related posts
Sneak-HER: India's First Women-Led Sneaker Event
The rapid growth of sneaker culture in India and all across the world is no news. Like every other flourishing subculture, sneaker culture has certain issues to overcome; an important one being the disparity of approaches and the void created in the market towards women…
SNEAKER GIVEAWAY LIVE NOW
Here is your chance to win a pair of sneaker for FREE. With the love the entire family of STREET SENSE has shown in past few months, here is our way to give back to our community. Hosting a super sick Giveaway which is open…
This Sneaker Bag by Street Sense is all you need!!
Street Sense is back with another cool product for all the Sneakerheads. Presenting to you the Multi-Utility bag. Just to give you an idea, the bag can fit a pair of UK11 Highs or a pair of UK 12 Lows with ease unlike the bags…