OVO: Drake's very own
Street Sense, 3 years ago
0
7 min

read
3575
Champagnepapi aka Drake, is an Ontario based rapper, singer, producer, and businessman. Drake likes to stay in the limelight and has a unique style. He likes to play it big and has unparalleled taste be it – clothing, sneakers, or even his private jet. Recently, he shared the pics of his $185 million Boeing named the "AIR DRAKE" that was recrafted by none other than 'Virgil Abloh'. Moreover, Drake holds the record for most Billboard career entries.
Drake started his own label OVO – October's very own – with Oliver El-Khatib back in 2011. OVO is a brand that represents a lifestyle and has multiple aspects that include clothing, OVO sound, music fests, and OVO Radio. The brand initially shook hands with the Canadian homegrown brand "ROOTS" which made parkas, hoodies, jackets, and shirts. Think of a point in life when you achieve all the success and fame you ever imagined to have! Roots Canada came across that point when the family-oriented brand went up with Drake's collaboration and even collaborated with the Jordan brand. OVO started selling out despite the luxury price points and they did not look back as the empire kept growing. OVO brand over the years has become a part of pop culture due to Drake's dapper designs and crazy demand.

And mind it y'all, OVO is a part of Drake's movement, his ideology, so yes if you think of it as of next door cheap fabric clothing then you're absolutely wrong. Drake exclaimed it to be his representation amongst masses, so it ain't gonna be mainstream.

OVO started as an online platform for El-Khatib in 2008 and other associates saw the humongous success achieved by Drake. The initial super limited piece from the brand was OVO X Canada Goose Chilliwack Parka and was an initial representation of the brand. This piece was launched on November 13, 2010, and was foundation stone for the OVO brand.

With the second OVO fest at the corner, Drake and his associates released a number of products in honor of the event. The lineup included the clothing which was only seen on the backs of friends and family. It was Roots X OVO Varsity Jacket which was rocked by Drizzy in the same year in his music video. The varsity jacket featured various OVO labels and Drake's albums, Thank Me Later, Take Care and EP So Far Gone. Later, the "Away From Home" jacket was available in black, red and white retailing for $500 at Nomad in Toronto and Nepenthes in New York.

OVO dropped a banger with Canada Goose. The black leather filled 24k Gold Chilliwack Parka with a $5000 price tag. This sick piece of clothing was going in the market for $10,000 USD.

According to Drake, the owl is a nocturnal animal that symbolizes wisdom and had some linking to his music so he made the Owl the face of OVO. Drake and all of his crew member's birthday fall in October so that is the reason behind the brand's name. After all the success and popularity many bootlegs flooded the market. Apparently Drake went a bit crazy and sued the brand Belroy and Clae for using owl logo that had similarities to OVO's logo.
OVO's webshop opened on Drake's 26th Birthday in 2012. That December, OVO collaborated with Nepenthes to launch "No New Friends" merch. There's no bigger celebrity hoops fan than Drake right now and he is the global ambassador of Toronto Raptors too. Since Drake has linked with the Raptors, the value of the team has become double according to Forbes. Following the fourth edition of the OVO fest, the brand paid homage to local label Cash Money with "Welcome to Family" collection. 2013 was already a fortunate year for the brand until it collaborated with none other than Jordan Brand.

In 2014, OVO collaborated with Colette stocking classic OVO merch and some other in-store exclusives. March brought OVO with London High Fashion retailer Browns, the same year. After that Drake launched the OVO branded tour merch, with the fifth OVO fest right up in August.
Amidst all Drake devoted his time to Toronto Raptors. During Game 5 Raptors and Brooklyn Nets Series, 1200 lint rollers were distributed amongst lucky fans. Having released "Drake Night" and "OVO X Raptors" cross branded gear the most Drake thing happened was with lint rollers distributed in Game 5 of Raptors. One of the lint rollers sold for mad '$55,100' USD on eBay.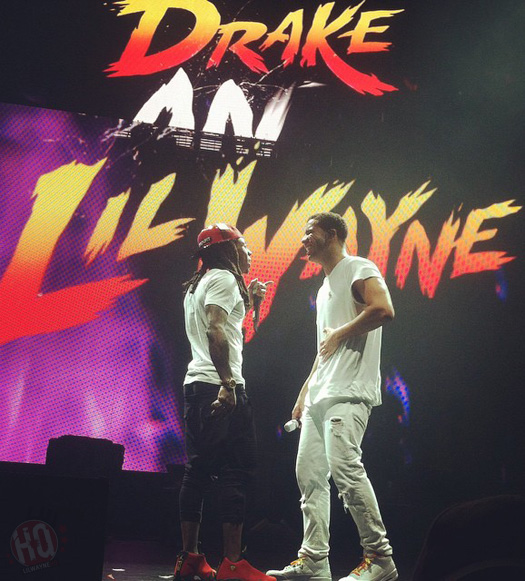 Later OVO collaborated with video game brand Capcom tying into the " Drake vs Lil Wayne" tour. Then the news was heard of that Drake was soon opening brick and mortar flagship in his hometown Toronto. The shop opened on Dec 6, 2014, and kicked the event with a new collection "6God" in honor of the event. With more Canada Goose collection being dropped, OVO began releasing its seasonal lookbooks.

In 2015 OVO released some exclusive items and Raptors jersey tees were dropped. Later the brand brought its shopping experience to pop up shop based in LA. It was for the very first time OVO X Jordan X's were seen. Released at a retail price of $225 they were going for the ridiculous price of $14,000 USD. That summer year OVO grew to its fullest.
At the sixth OVO fest, Drake performed wearing the Jordan X OVO flight suit. In July 2015, Drake's surprise release of his single "Hotline Bling" on OVO sound beats 1 was a complete banger. It hit the billboard top charts and completely dominated. The pink merch worn by Drake in the music video hit the stores later a month and had insane sales.

With 2015's fall season OVO dropped two-part pre-fall collection. El khatib's idea of making OVO clothing based on Drake's music and providing a unique aesthetic to it made the brand stand out in its own way. In 2015 they re-released Jordan X's and merch. In fact, OVO has an official alternate NBA jersey that was worn on court.

Drake further released an Air Jordan 12 and 8 to add to his OVO Jordan collection. In 2016, Drake launched the OVO app and opened stores in Soho, New York City, and La Brea and LA that year.

In 2017 Drake launched a UK grime based album and then a European flagship was opened the same year in Soho London.
In 2018 following the release of Scorpion, Drake collaborated with Timberland, Clarks and Canada Goose. One of the greatest collabs of OVO was with Takashi Murakami when they launched a blended logo of Murakami's iconic flower logo with the OVO owl. OVO made $50 million USD by sales in 2018. Last year OVO collaborated with Medicom Be@rbricks, DSQUARED2, Head Porter, etc and launched stores in Tokyo and Chicago.

OVO has become such a huge brand that it is found a permanent place in culture. Pulling off collabs with brands like Murakami and Jordan isn't a rookie task. Drake's and El-Khatib's philosophy gave the world the best music and clothing label. Years ago, Drake said in an interview "I want to give you my product. I want to give people a piece of myself." That is exactly what he did. Recently PJ Tucker was seen hooping in unreleased OVO X Jordan 11 "Concords" which are expected to resell at $20,000 USD. Drake has set the bar really high for fashion labels and artist with his exquisite work and the brand keeps growing day by day.
For more articles like this one, follow Street Sense. To know more about Corona Virus and its effect on Fashion Labels, click on this link.
Related posts
Hype Ryno is set to Re-define Indian Sneaker Market as we know it
At a time when the sneaker game  is rapidly gaining popularity, and more and more resellers and collectors are becoming a part of this ecosystem, The lack of a proper Authentication system and resale forums have caused inconvenience to a lot of enthusiasts; but not…
Upcoming Yeezy Releases For 2022
As we step into 2022, the past year hasn't exactly been a cakewalk. The virus continues its presence with habitual lockdowns and strict norms all over the country. Despite this, the sneaker culture slowly but surely experienced a good number of new collaborations, album releases,…