The Last Dance | Episode 10 : Review | Last Game of Jordan's Bulls Career
Street Sense, 3 years ago
0
2 min

read
671
The last episode of 'The Last Dance' feels like a fitting end to the series. Episode X starts with Chicago Bulls vs Utah Jazz part 2.
Utah's absolutely wild crowd is one of the main reasons why this game was so tough for the Bulls'. Despite this, the Bulls overcame in the following games and humiliated the Utah Jazz in game three that was held in Chicago
Dennis Rodman was back to his bad-boy reputation as he was nowhere to be found after game 3 against the Utah Jazz. He was on a 'detour'. He decided to appear on the 'WCW' wrestling show as a new member of the 'NWO' faction. Despite all of this, he still gave his 100% on the court as the team. Scottie Pippen's guts, Rodman's antiques, and Jordan's star plays combined the Chicago Bulls' take out Utah Jazz and the magical run of the Bulls' finally comes to an end. What followed were celebrations.
Essentially, the last episode revolved completely around the final game of Jordan's Bulls career and their celebrations. Despite all of their flaws, the team overcame the odds and ended their run with a game that felt like poetry to Leonardo DiCaprio and everyone that witnessed it live.
"My heart, my soul, and my love will always remain in Chicago" claimed Michael as he signed off. Even the NBA commissioner said that Jordan was one of the main reason the NBA was advanced.
Michael Jordan's effect on the culture and the people is something unparalleled. The series has an iconic end as it shows an empty court and the Last Dance ended on an emotional note.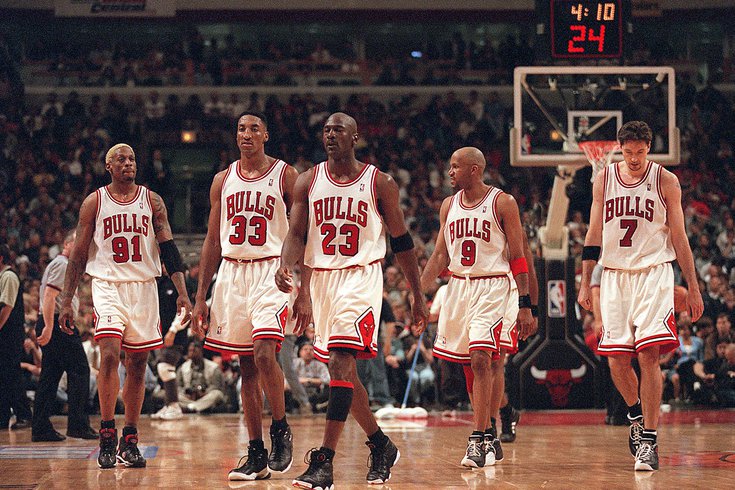 For more articles like this one, follow Street Sense.
Related posts
Hype Ryno is set to Re-define Indian Sneaker Market as we know it
At a time when the sneaker game  is rapidly gaining popularity, and more and more resellers and collectors are becoming a part of this ecosystem, The lack of a proper Authentication system and resale forums have caused inconvenience to a lot of enthusiasts; but not…
Upcoming Yeezy Releases For 2022
As we step into 2022, the past year hasn't exactly been a cakewalk. The virus continues its presence with habitual lockdowns and strict norms all over the country. Despite this, the sneaker culture slowly but surely experienced a good number of new collaborations, album releases,…