The Last Dance | Episode 3 : Review | Secrets of Dennis Rodman
Street Sense, 3 years ago
0
2 min

read
640
The entire Jordan and Bulls' documentary has revealed a lot of secrets that took place behind the scenes. These facts and stories are truly surprising and make a viewer crave for more and more.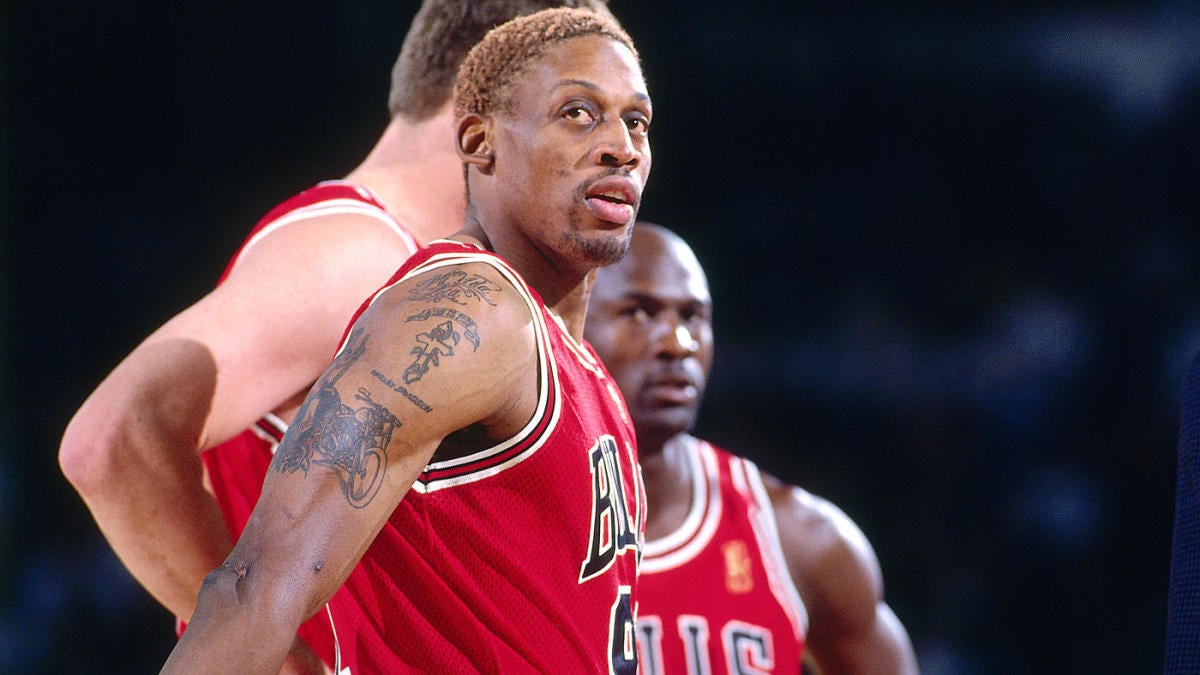 The latest episodes that have released today are episodes 3 and 4. Episode 3 took us on a journey through Dennis Rodman's early days and progress in the NBA. Dennis Rodman was not always the man behind 'all the dirty work' that he was known for later in his career. Dennis had been a community where he was exposed to the business of drugs but he never entered it even when he lived on the streets. He did not have a place to stay and would have to crash at friends' backyards for days. Luckily, he was selected to play for a college team and then drafted in the NBA.
This journey of his shows his personality was framed and gives us an insight into the much unknown personal life of Dennis Rodman. Dennis learnt his tough play style and attitude at Detroit Pistons. The team had been characterized as the 'bad boys' of the league. They were absolutely hated and their 'Jordan Rules' tactics were so dirty that they tried to take out Michael Jordan physically. This was the only team that the Bulls' weren't able to overcome and eventually, they decided to hire Dennis Rodman. He was a perfect fit and the team started to rise towards glory.
Dennis Rodman's personality, that we know of today, developed because of his relationship with Madonna who thought him some lessons of life. He started coloring his hair, wearing velvet attire and much more. It made him feel like a 'ten year old'.
We are able to see the transformation in depth and that is the beauty of how things have been presented in this show.
Other than Dennis, the episode also featured details about Doug Collins. Doug was the Bulls' coach and his relation with Jordan and the team. We also see Scottie's return to the court and how Dennis takes a backseat. After this, the episode comes to end with Dennis taking a 'small vacation'. This episodes leaves with a cliffhanger making people curious.
The episode has done a very good job at detailing the Bulls' and the small things that led them to glory.
For more articles like this one, follow Street Sense.
Related posts
Hype Ryno is set to Re-define Indian Sneaker Market as we know it
At a time when the sneaker game  is rapidly gaining popularity, and more and more resellers and collectors are becoming a part of this ecosystem, The lack of a proper Authentication system and resale forums have caused inconvenience to a lot of enthusiasts; but not…
Upcoming Yeezy Releases For 2022
As we step into 2022, the past year hasn't exactly been a cakewalk. The virus continues its presence with habitual lockdowns and strict norms all over the country. Despite this, the sneaker culture slowly but surely experienced a good number of new collaborations, album releases,…